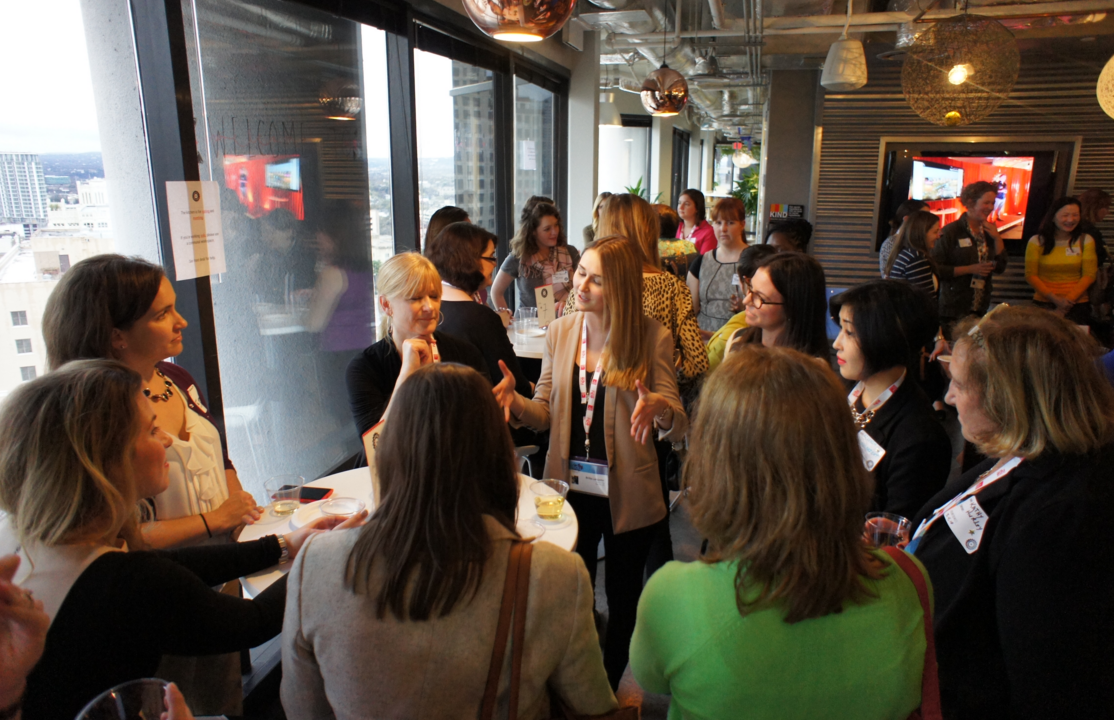 Chapters and Events
EdTechWomen brings together women and their supporters to increase the leadership capacity of women in education technology through inclusivity, visibility, and impact. Local EdTechWomen chapters and events have become a key element of regional edtech communities and have opened communication pathways and strengthened relationships between technologists, teachers, designers, administrators, executives, and the many other decision makers driving this industry forward.
If you are interested in attending an event, please visit our EdTechWomen Facebook Group or browse our regional chapter contacts shared on our Team Page for current opportunities.
Host an Event or Start a Chapter
In an effort to expand the impact of EdTechWomen and the greater edtech community internationally, EdTechWomen has opened its chapter model to make founding a chapter an open process, accessible to anyone interested in furthering the mission and vision of EdTechWomen.
The independent creation and hosting of EdTechWomen chapters and events are licensed under Creative Commons Attribution-ShareAlike 4.0 International (CC BY-SA 4.0). The EdTechWomen logos and other associated marks are licensed under Creative Commons Attribution-NoDerivatives 4.0 International (CC BY-ND 4.0). The marks and brand guidelines are available for download here. Event resources are available and can be contributed to on Google Drive here. It is suggested that chapters and events are coordinated using Facebook Groups. Events can be organized through the EdTechWomen Group or through individual Chapter Groups and promotion through multiple social media channels including Twitter and LinkedIn is encouraged.
By deciding to create or host a chapter or event under these guidelines, you are agreeing that you are doing so as an independent entity and that EdTechWomen, LLC will not be held responsible in any way for liabilities, damages, or benefits, physically, monetarily, or otherwise. Any event or chapter has complete independent status separate from EdTechWomen, LLC under these guidelines.
The goal of EdTechWomen chapters is to provide a space for women and their supporters to convene locally to discuss challenges, organize networking opportunities, and develop programs that will enhance their members' lives personally and professionally. Chapter organizers are volunteers that take on the responsibility of facilitating the local chapter.
All that we ask is that anyone convening under the EdTechWomen name adhere to the Creative Commons Licenses set above, stand by our values and work to achieve our mission.